The Lincoln Memorial: 100th Anniversary Celebration and MONUMENT MAKER Book Talk
My family loves to call me a NERD. I get curious and find myself obsessively going deeper and deeper into a subject, whether it's about public perception of climate change or the tiny creatures in vernal pools.  Our kitchen table is covered with library books and pages torn from magazines and newspapers.  My kids roll their eyes. But that nerdy curiosity got me through a doctorate while raising two little boys. It also helped me research a children's book biography about the former owner of an art studio I once lived in.  That studio was owned by Daniel Chester French, the sculptor of the Lincoln Memorial.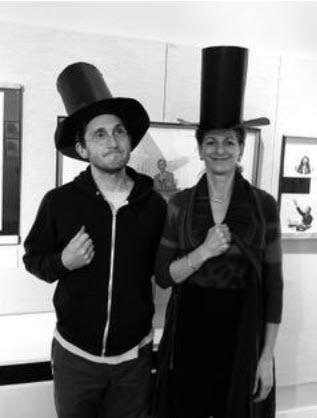 So now this research nerd is having some fun!  To celebrate the 100th anniversary of the dedication of the Lincoln Memorial, I'll be joining the book's co-creator, artist Shawn Fields, for a series of virtual and in-person talks inspired by our book MONUMENT MAKER starting this week and continuing through the fall. You can find the full schedule of upcoming talks on my website:  www.lindaboothsweeney.com  
Join Us
Join us this Thursday (April 7), for our first talk, Digging Deep for the Story: How Archival Research & Story Writing Come Together.  This is a free, virtual conversation in partnership with Harvard's StoryWish and Chesterwood, French's estate and studio in Stockbridge, Massachusetts.   
Shawn and I will be joined by the team at Chesterwood to discuss the research process behind the art and the words and share some of our favorite research findings.    
The Details 
Date: Thursday, April 7th
Time: 4:00 – 5:00 pm Eastern Time. 
Please register by Wednesday, April 6th at 11:59 pm ET to receive the Zoom link the morning of the event. Register Here
Praise for MONUMENT MAKER 
"As it turns out, Linda Booth Sweeney is a truly great author and Shawn Fields her uniquely talented partner in crime. Together, they've turned something as seemingly mundane as the act of creating the Lincoln Memorial into a true work of American history. It acknowledges the good, the bad, and the complicated. It makes no excuses, just hands over the facts. It avoids almost all fake dialogue and accounts for direct quotes in its backmatter. It's a delight to read and remember. This marvelous book is deserving of your love. See to it that your love is worthy of it."  – Betsy Bird, Evanston Public Library's Collection Development Manager and founder, Fuse 8 Productions
For ages 6-10.