Monument Maker: Daniel Chester French and the Lincoln Memorial
Written by Linda Booth Sweeney
Illustrated by Shawn Fields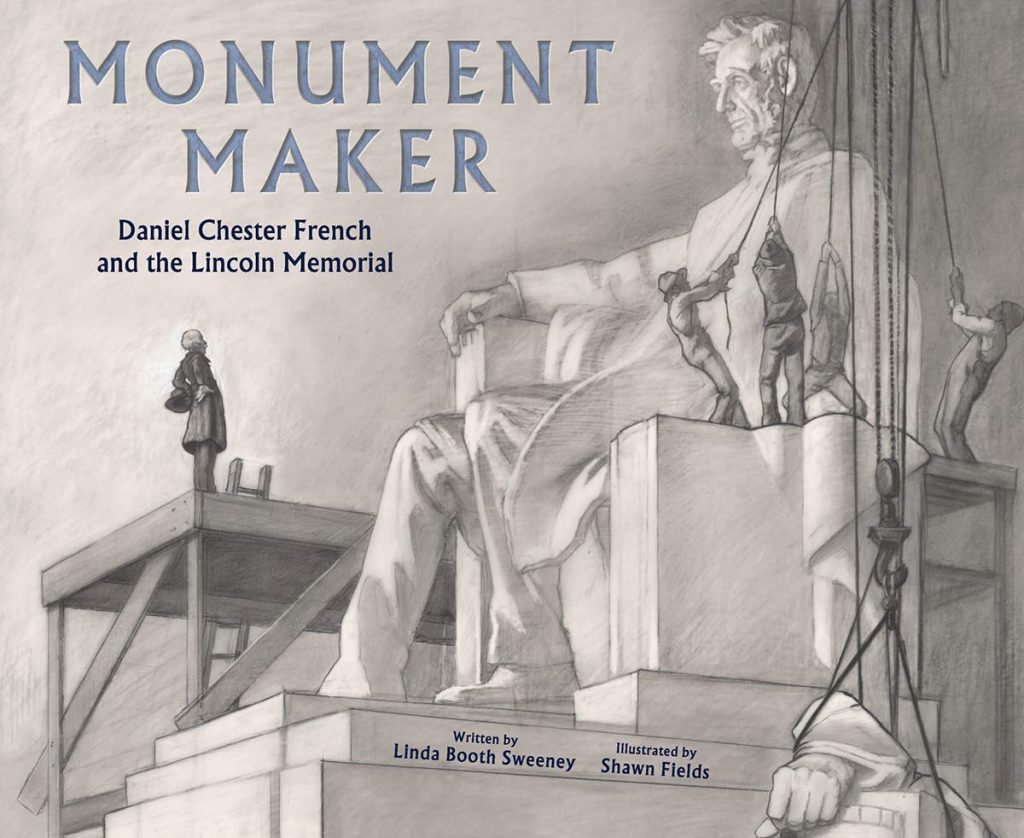 History shapes our lives. And what we do with our lives can shape history. That's how it was with Daniel Chester French…
When Abraham Lincoln was shot to death in 1865, fifteen-year-old Dan French had no way to know that one day his tribute to the great president would transform a Washington, DC marsh into a national gathering place. He only knew that he liked making things with his hands.
Almost 50 years later, he used that experience and his artistic talent to create a monument that was his expression of what it means for a person to become, over the years, very good at what he loves, and for that talent to inspire people across the country.
Thanks to Dan's lovingly sculpted masterpiece, Abraham Lincoln lives on as the man of marble, his craggy face and careworn gaze reminding millions of seekers what America can be. Dan's statue is no lifeless figure, but a powerful, vital touchstone for a nation's ideals.
We hope this book will both delight and unite!