When The Wind Blows
Written by Linda Booth Sweeney
Illustrated by Jana Christy
Spring weather can be exciting!
When wind chimes start singing and clouds race across the sky, one little guy knows just what to do—grab his kite!
But as the kite soars, the wind picks up even more, and soon he and his grandma are chasing the runaway kite into town. As they pass swirling leaves, bobbing boats, and flapping scarves, breezes become gusts and the sky darkens. Rain is on the way! Can they squeeze in one more adventure before the downpour?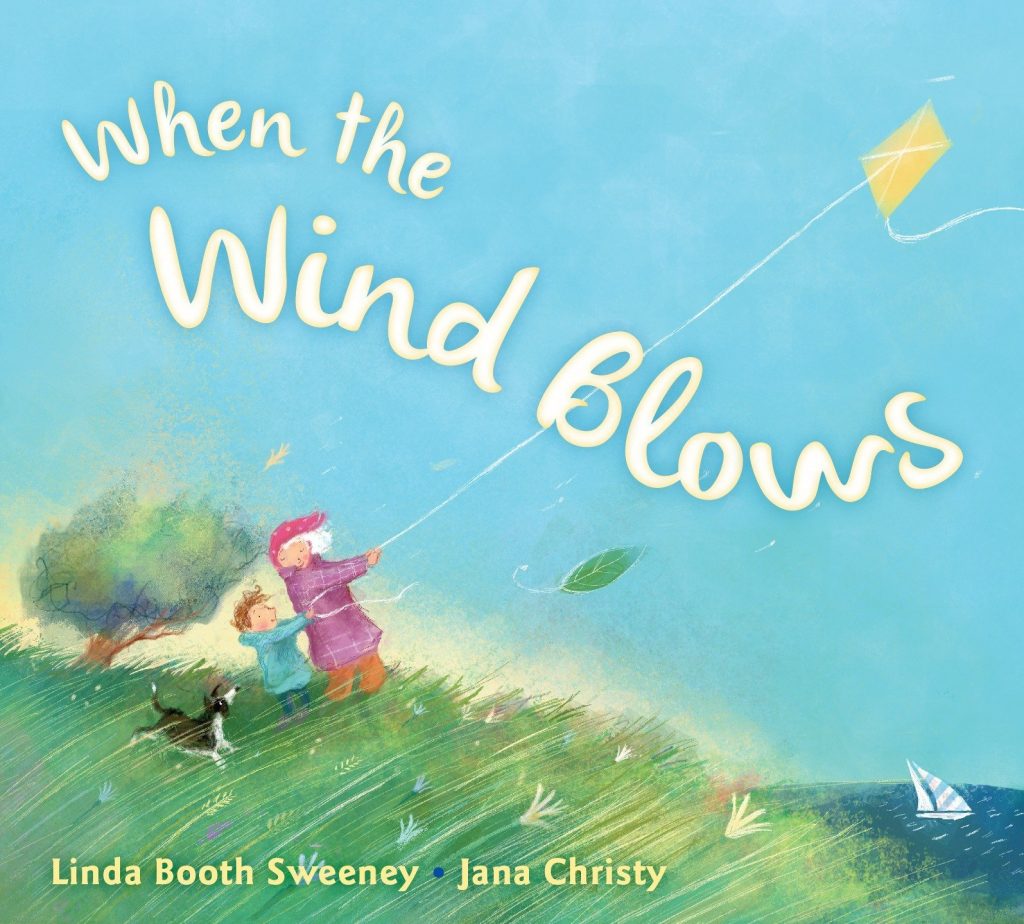 Scenes rich with springtime details for little eyes to follow and lyrical verse that captures the changeable mood of the weather make this perfect for spring story times.
Here are two book trailers for When the Wind Blows. The first one captures the spirit of a windy day and the second one gives you a peek at Jana Christy's gorgeous illustrations.
This book trailer, created by animator Xin Xin and author Linda Booth Sweeney, captures the spirit of Linda's debut picture book: WHEN THE WIND BLOWS. What happens when the wind blows? Credits: Book by Linda Booth Sweeney, illustrator Jana Christy. Animation by Xin Xin, music by Tristan D'Agosta, with production help from Anna Sweeney.